Home » Buy Items
Server :
Currency : USD EUR GBP AUD CAD
Search Items:
Tags: Arc/Dem/ElN/Gal/Zen/Ren NX_Credit_Of_Account Bera
Picture
Item Name
Price
Buy
Regular Store Permit
2.29 USD
Buy
Sweetwater Glasses- (Item Drop Rete 20%drop+DE+20%) (Bera)
16.99 USD
Buy
NX Credit NX 60,000 Of Account
18.99 USD
Buy

total

3

news. Current page

1/1

. [

1

]
Customer Service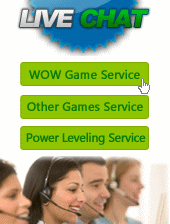 Contact us
AIM: llvgamellv
Yahoo: llvgamellv
Skype: helpwow
email to:
sale@virgolds.com
Telephone:
US: 1-770-872-7772
UK: 44-1444390771
Notes
It is more secure and more clipping Our website is Tested & Certified by McAfee Secure. McAfee Secure guarantees that keep you safe from identity theft, credit card fraud, spam, viruses and online scams.